Our Week 25th April – 1st May
We seem to have spent the week moving pianos! We started m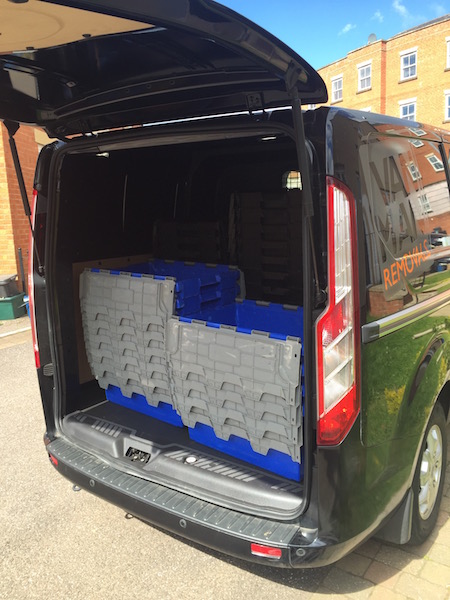 oving pianos as a specialism a couple of years ago and can't believe how many we move now. The most common moves are upright pianos and with our handling equipment and experienced staff we can get these items in and out quickly and safely. One of our teams moved 3 pianos on Tuesday this week alone!
We also began our crate hire service this week. One of our regular customers had been hiring crates fromanother company and now we carry out all of their office moves it made sense to offer the crate hire service as well. We will be extending this service in the future for other customers both commercial and domestic. These crates are very tough and can be used hundreds of times rather than cardboard boxes that can only really be used once or twice.
We've delivered lots of packing materials to customers' homes this week too. We offer these products at reduced rates for our customers but do also sell them at very reasonable rates to non-customers.
We had a great guest blog sent in from Jasmine at Change Your Space on the advantages of de-cluttering prior to your move and you can now read this HERE
This, all coupled with lots of removals and quotes, meant yet another week flew by!