Moving to Exeter ?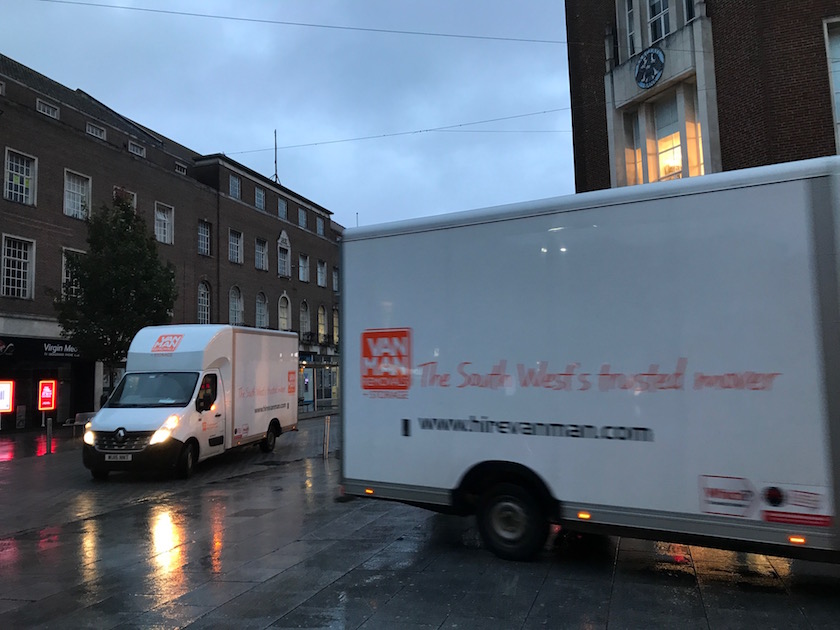 So you're thinking of moving to Exeter? Here at Van Man Removals Exeter we can highly recommend Exeter as a great place to live although we are a little biased.
Mike who runs Van Man Removals moved to Exeter from south Devon about 10 years ago and although this was the first time he was to live in a city found it a great place to live. These are his thoughts -
Exeter is located in a fantastic position, it's a big enough city to offer all the amenities you could ever need, with bars, music venues, coffee shops, sport centres and great shops in Princesshay.
I guess the main reason to relocate anywhere would be work, study or lifestyle change? I will try and give a first-hand account of what Exeter has to offer-
Moving to Exeter for Work
Exeter is lucky to have a range of some really big employers including national companies with bases here, to home-grown business and educational employers.
The biggest would be Exeter University, Devon & Exeter councils, Flybe, EDF Energy and the Met Office to name a few. A fuller list of the big employers in Exeter can be found on the Exeter City Council
There are also a lot of recruitment agencies in Exeter so you could give them a try. One local agency is Recruitment Solutions
Exeter has benefitted from lots of construction jobs in the past including the building of the new shopping arcade and now is a boom time again as the construction of a new town called 'Cranbrook' on the outskirts of Exeter gets underway.
Living in and around Exeter – Different parts of the city have different things that appeal about them, depending on what you're looking for. There are several smart new apartment developments in the city centre such as Isca Place, Richmond Court and the swanky flats above the Princesshay shopping development. St Leonards' and around Magdalen Road are particularly popular with young professionals, as is Heavitree which is also close for people working at the Royal Devon and Exeter Hospital. More can be seen on the Exeter Council Website
Exwick and Wonford have plenty of reasonably-priced family homes, as does the new housing development at Kings Heath. While St Thomas, Alphington and Pinhoe are also really popular with families and have nice parks and good schools.
Moving to the Exeter area as a lifestyle change may include living within a commutable distance to Exeter, to nearby villages like Broadclyst, Topsham, Newton Poppleford, Exminster and Clyst St Mary & St George.
Although Exeter isn't a massive city it does tend to have pretty bad traffic during rush hours and here at Van Man we know about this first hand! There are many train lines that run in to Exeter and park and ride bus schemes so this may be worth taking into account when choosing an area to live.
Virtually all the local estate agents seem to advertise via the Rightmove website so this would be a great place to start your search for rentals or purchasing. 
Transport in Exeter Exeter has great transport links. Exeter St David's train station is on the London to Penzance mainline. It's less than 3.5 hours to Paddington and around 1.5 hours to Cornwall.
There's also the London Waterloo line from Exeter St Thomas which stops at more local stations like Pinhoe, Feniton and Honiton.
There is a busy airport . With the A30, M5 and A38 all converging around Exeter it's not as remote as you at first may think. 
Making the move to Exeter
Well I think you can guess what I am going to say here – I'm sure you'll shop around for a removal quote for your move to Exeter but please get in touch with us here at Van Man Removals for a free removal quote, or for any more advice on moving. Give us a call or email.
Schools in Exeter Exeter had all its main secondary schools rebuilt recently and therefore are now benefitting from state-of-the-art facilities. For Ofsted reports on local schools click HERE
Bad points of Exeter We travel around virtually every city in the UK doing our kind of work and its always great to turn around at the end of a day and head back towards Exeter.
Every city has its good points and its bad points. Luckily Exeter only has a few and I am not going to dwell on these but remember it's en route to Cornwall and many other holiday destinations so if you want to do anything during the summer please allow 25% more time for your journeys!
Living within the city itself there are smarter and more shabby areas, but who are we to judge. And more importantly Exeter is surrounded by stunning areas with loads to do at the weekends. Here are some of my personal favourites.
Outdoor pursuits around Exeter
Walking : only a 20 minute drive from Exeter and you can be on the edge of Dartmoor National Park. Now a warning to first time visitor – it will probably rain at some point on your visit especially if you venture towards Okehampton (!) so take a waterproof and also it can get very boggy off and on the footpaths so good boots are a must. If you fancy something a little more relaxing take a drive from Bovey Tracy along the B3387 towards Widecombe-in- the-Moor for stunning views of the moor including the famous Hay Tor.
Forests: just on the outskirts of Exeter you will find Haldon Hill. This really is a great place to take the whole family. From well-marked trails to extreme rope courses this place has tons to do. Our personal favourite is the mountain biking. You can hire bikes from and prices start at £10 for bike hire click HERE . The rope course is run by Go Ape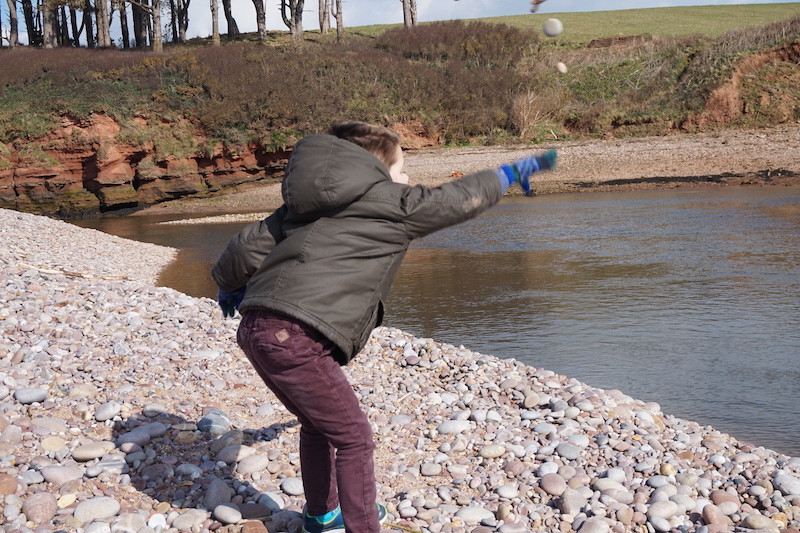 Beaches: you are spoilt for choices on this front. Exmouth, Budleigh Salterton, Torquay and Dawlish offer you a nice beach with all the attractions such as amusements and mini golf etc. If you want somewhere a little quieter then Branscombe has a massive beach but quite limited parking. There is a lovely walk from there up a rather steep hill and over to Beer. You should also venture a little further and within one hour you can be on the north and south Devon coasts and make the most of the fantastic coast paths that are well marked out.
Things for kids to do in Exeter If you have a young family then you can make the most of Exeter being a touristy place and head to one of the many family orientated entertainments.
I have never been to Crealy Adventure Park but reckon it looks good fun. I think it would look a bit odd in my case: a 6"2 adult going on their own, but if you have kids give it a try! 
Boat trips and steam railways and the Dartmouth steam railway is really good even on a rainy day And there are 3 cinemas in Exeter for when it's really tipping it down.
Another useful article on moving to Exeter can be found at – The guardian -