Removal Vehicles from
Van Man Removals Exeter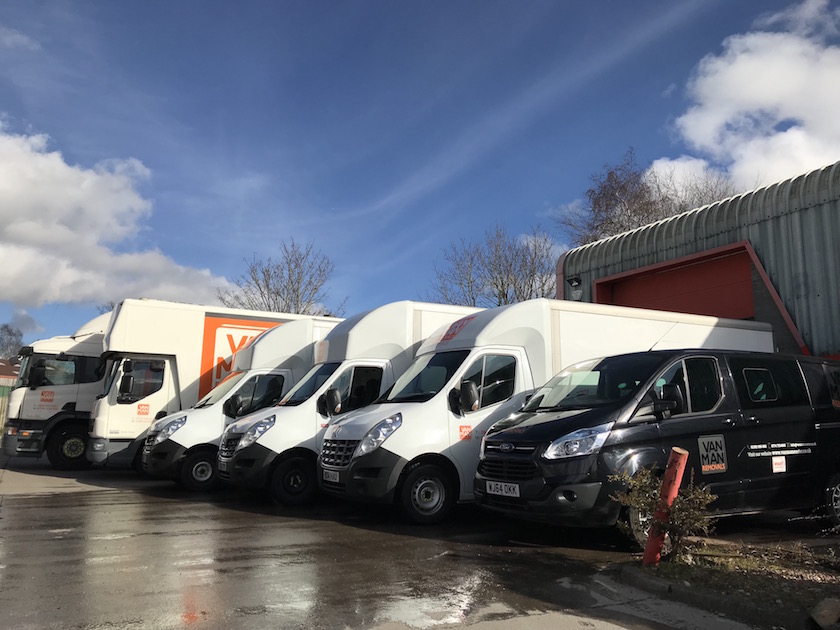 At Van Man Removals Exeter we are very proud of our fleet of well-equipped and modern removal vehicles that are perfect for any kind of removals job, big or small.
We have invested in a range of top quality removal vans and lorries that are kept in excellent condition for every removal in Exeter and Devon we do.
Our fleet comprises of the fantastic Renault Loloader. This revolutionary van is a leader in the removals van field, with a huge volume up to nearly 700 ft/cu and class leading payload. It has a 300mm load height and is the perfect removals vehicle for Devon's narrow lanes.
Then we have our new Transit custom van which is used for delivering packing materials and smaller / mini moves
Our new Scania 5 Pallet removal lorry is a great new addition to the fleet and is heloing us with the larger removals we now manage. This lorry can move a 4 bedroom house in one go or 5 of our storage containers right to your front door.
Our newest removal lorry was custom built for us and is a smaller DAF that can move a 2-3 bed house yet still handle the narrow devon lanes.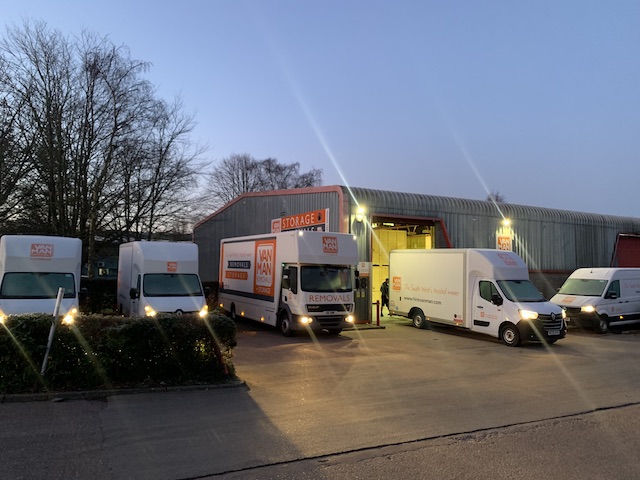 Investing in modern vehicles is really important to us at Van Man Removals Exeter. All too often, we see rusty old vans advertising a removals service broken down at the side of the road, which is simply unacceptable. Your goods are very important to us so we ensure you get a smart and well-maintained van for your move.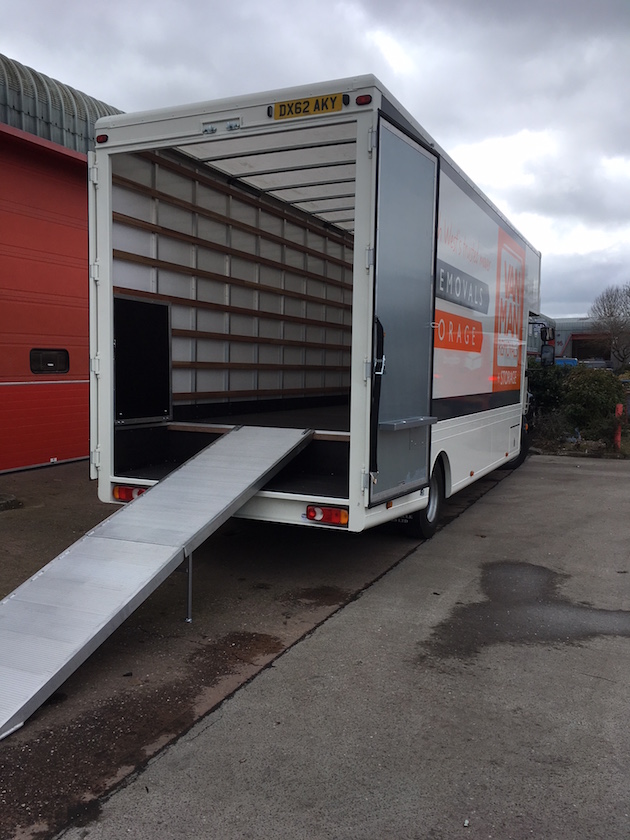 Providing removals in Exeter and across the South West means we clock up quite a few miles, so it is also important to us to only use newer vehicles that reduce emissions and improve fuel economy.
All our removal vans are fully insured, in addition to our full removals insurance of £50,000 per job.
So if you're getting ready to move house, let us know and we'll let you know which vehicle we'll need to use and how much our removals service will cost, depending on your particular needs. Click here for Removals Tiverton
To get in touch click here