Our week 10-17th April 2016
After a full 5 day removal last week where we packed and moved a large Edwardian house ready for onward transit to Portugal, plus a couple of other smaller jobs including a delivery for an exhibition to the NEC in Birmingham, it was back to a more usual schedule this week.
We took delivery of our latest batch of Van Man Removals mugs from the guys at Brightsea Print this week and we will be giving these out to customers over the next few months.
We have taken our first order for our new crate hire service this week too; more on that to service to follow, but if you need crates for your removal, especially office moves please do let us know.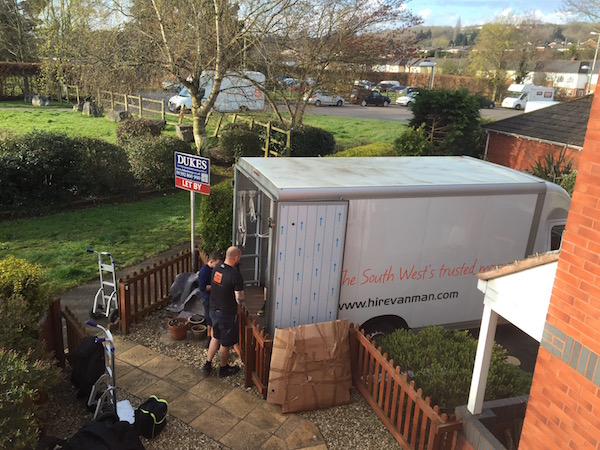 We have also carried out some lovely house moves this week including a nice removal to Exmouth - with special thanks to a very understanding neighbour who saved us a very long walk by letting us park in his driveway and pass all the contents of the house over his fence!!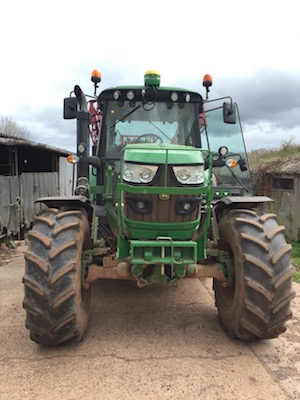 The end of the week saw us carry out two separate trips to Liverpool, including a very early start for Thursday's job which included a packing service. We also had a local move to a very smart farmhouse in Silverton where we were admiring the farmer's wheels!
We had a very large delivery of boxes this week and our box storage area is more than full so if you need any packing materials PLEASE get in touch so we can make some space!!
And as ever Mike's been carrying out lots of house visits for our free, no obligation removal quote assessments which we offer prospective customers. And we've had some great reviews received from previous customers. All in all another successful week with all the teams back safely and recovering ready for the coming week.