Removal Packing Guide #2: Packing plates and Bowls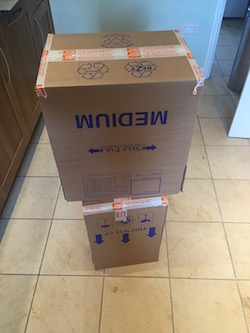 Packing up your kitchen is one of the toughest parts of moving house. All those fragile and awkward shaped items make this a tricky task. Hopefully this guide will give you some handy hints and help keep your items safe whilst they're being moved.
Step 1: Packing Materials
Make sure you have good quality boxes, packing paper and tape. We can provide all these items to our customers within 20 miles of Exeter. We recommend small or medium boxes for plates so a double wall box around 12x12x18cm – 18x18x18 is ideal.
Step 2: Get Comfy!
Spending hours packing boxes can be quite uncomfortable so clear a nice space on a worktop or table and set out your paper. A good tip is to put the box you are packing on top of another box on the floor to lift it up and save too much bending. Bring the items to be packed to your packing area
.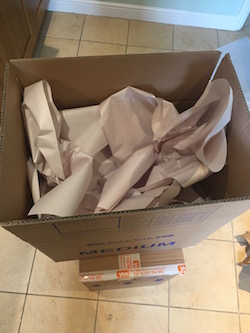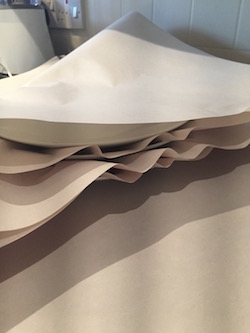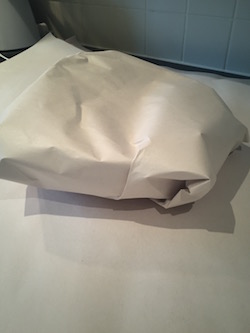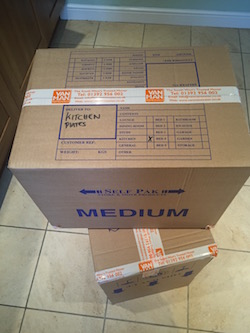 Step 3: Make up a box
Sounds simple but do this properly and you can save many potential problems. If you have good quality tape this is easier but a couple of strips across the main joint which will form the bottom of the box, and then a strip along the end joints, is good practice.
Step 4: Soft cushion
Scrunch up some packing paper and make a soft base in the box to cushion the glass from the base of the box, around 8-10 sheets of paper should be fine.
Step 5: Get wrapping
Place one plate on the packing paper towards a corner and fold the paper up over the top of the plate to cover it. Then place another plate on top of this one and repeat 4-5 times. Then wrap the whole stack in a couple of layers of paper to keep them all together.
Step 6: Fill your box
Place the stack of plates/bowls in the box on their sides. Make sure you put larger, heavier items at the bottom and then lighter items towards the top.
Step 7: Padding
Pad around each stack of plates with lots of paper and then, like you did at the bottom of the box, scrunch up some paper and make a soft dividing layer.
Step 8: Repeat
Build 2 to 3 tiers in the same way as described and the make sure that all gaps are filled with paper so nothing can rattle around in transit. Pad the top of the box out with paper; when you seal the box this will push down to protect the contents. – A good tip with plates is to fill the top of the boxes with other soft/light kitchen items and food. This helps pad out the box. Things like bags of pasta and tea towls etc are ideal
Step 9: Close, mark and load
Seal the box up well with tape and mark the room it's going to on the box. Also label the box as fragile. Load the box middle to high up in the van so that it doesn't have to much weight pressing down on it.
Step 10: Give us a call!
Please remember Van Man Removals Exeter offer a full packing service and our trained staff can pack up your house while you relax! – Link to packing page