Office Removals Exeter | Office Removals Devon |
Van Man Removals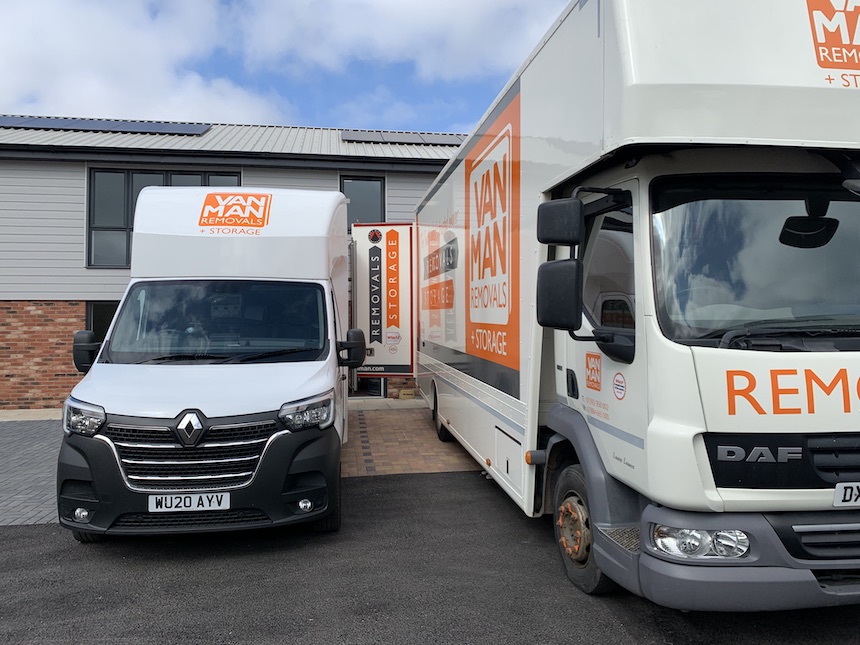 When it comes to office Removals, Business Removals and commercial Removals Van Man Removals Exeter and Devon knows firsthand how important it is to keep a business running smoothly. Van Man Removals Exeter and Devon offer a professional office relocation service working 24/7, 7 days a week to keep your business down time to a bare minimum.
Van Man Removals Exeter has been carrying out Office and commercial moves all over Devon and the south west and really enjoy this type of work. We aim to get all office moves done as quickly and smoothly as possible and welcome your input on the day to advise on any priority items that you may need moving before others.
With a fleet ranging from small vans up to 18ton lorries we can help with any size office removal to or from Exeter.
Van Man Removals Exeter has recently been helping a variety of Businesses Relocate to and from Exeter and Devon including numerous charity moves, small business moves and even ongoing work for a huge Government Body ! We can offer office and commercial moves locally and nationally 
One recent case study was an office relocation for a local Exeter business who rely purely on the internet for business. These clients needed to get their computers and servers moved as quickly as possible. The answer was to load a smaller van first at 6am, get that to the new offices and they had their business back online within the hour. We then carried on with moving their furniture and files thorough out the day.
Van Man Removals Exeter and Devon can also help where needed with dismantling and reassembling office furniture as often this is built on site and needs to be flat packed to get out of the building. We can supply all the relevant tools and man power just let us know that this will be a requirement of your commercial relocation.
Van Man office Removals Exeter and Devon are fully insured for your office removal. Our office removal staff are uniformed, we will arrive at your offices on time and will treat all your items with respect.
Van Man can assist with any size office removal or business removal Exeter from a single filing cabinet to entire offices to and from Exeter and Devon and Nationally.
We now offer a crate hire servcie for office moves. Simply priced at £1 + VAT per crate and often free delivery 
For a free office removal quote please - click here