Our Week 2nd – 8th May
I'm not going to lie, Week 4 was a holiday away in sunny Wales for me leaving the hard work for this week's removals in the very capable hands of the Van Man team. I'm pleased to say all jobs went to plan!! As well as some extra piano moves that came in during the week.
With such a loyal and hard working staff it's nice to be able to take a step back every so often and know the jobs are all in safe hands. And after a break it's great to get back to work with a busy week of quotes coming up plus organising some exciting new advertising opportunities for the business including starting to deliver our new business packs! And finalising some new signage! Hopefully I'll have some pics of this for you next week…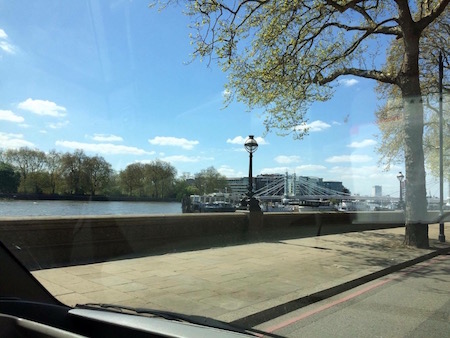 As always when you are on holiday this week seems to have flown by but the teams have been busy and all fairly local with removals in Devon and Somerset. There was just the exception of a small move on Wednesday from Central London to Devon as pictured - thankfully the traffic was light and the trip was made in record time.
We also carried out a large move on behalf of a local authority which went well and we hope will lead to more work with this client.
The sunshine always helps when you are moving house so this week has been favorable although the coming week looks damper!! Luckily all our vans come with protective carpet runners. Bit of removals trivia for you… these are called druggets!
We've also had some more great reviews in this week for the teams.
We do get reviews by email/phone etc but also encourage customers to use independent websites so others know they are totally authentic.
All our online reviews can be seen one the following sites and we have 140 in total at:
Alliance of independent movers      Which? Trusted Traders      Buy With Confidence      Freeindex     Google+
Don't forget you can always contact me directly with any questions, hope you have a good week.
Mike