Parking for removals day
Getting your removal vehicle as close to your property as possible is going to make your move a lot easier and safer for the staff.
Check with your mover what size vehicle they will be sending and ask for some advice on the space required.
If you have a large, wide driveway then great, but also take into account that the vehicle will most likely reverse in. This means they will need clear space opposite the drive to swing in. So if you can park your car opposite, and then move when the team arrives, that should help. Some rough vehicle dimensions to help you plan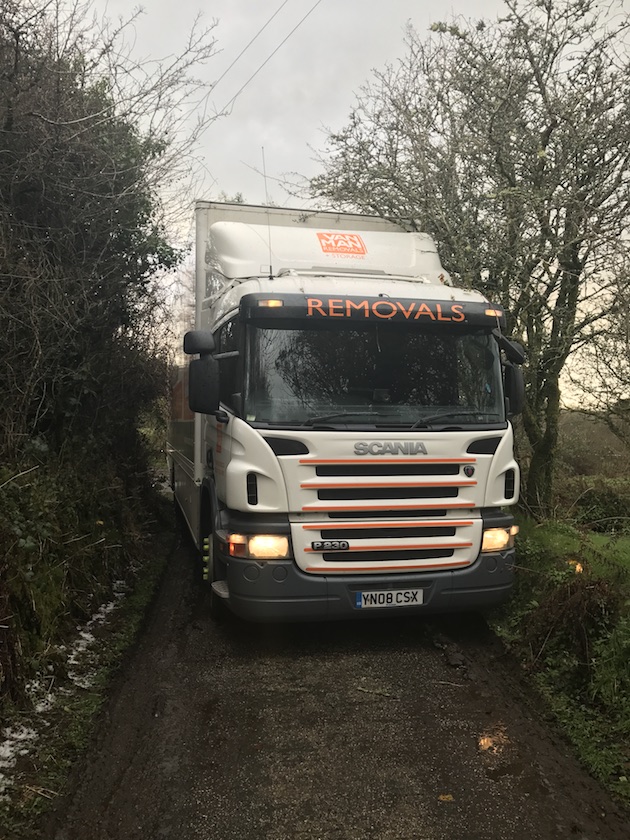 Luton Van –
2.15 m wide
3.20 m high
7.30 m long
7.5 – 12t Lorry –
2.40 m wide
3.8 m high
8.5 m long
18t + lorry –
2.75 m wide
4.10 m high
11.60 m long
If you only have on-street parking then use your car to hold a space, and maybe ask your neighbours if they'd be prepared to move on the teams arrival.  Everyone has moved house before so your neighbours should be sympathetic to your needs and willing to help. Also it would be a lot more inconvenient if your mover has to block the road for 20 minutes while they try and wake people up to move their cars!!

If you have any worries about parking then just ask. Its always a good idea to get your mover out in person to assess MEET YOUR MOVER BLOG the move and you can discuss access with them then.
Van Man Removals has a fleet of vans and lorries of all sizes and specialise in poor access removals so please get in touch