How much does it cost to move a piano ?
Good question, first of all moving a piano yourself is not recommended. They can be incredibly heavy and by the time you have hired a van, rented the equipment and roped friends in it may well be cheaper and far less stressful to hire the professionals.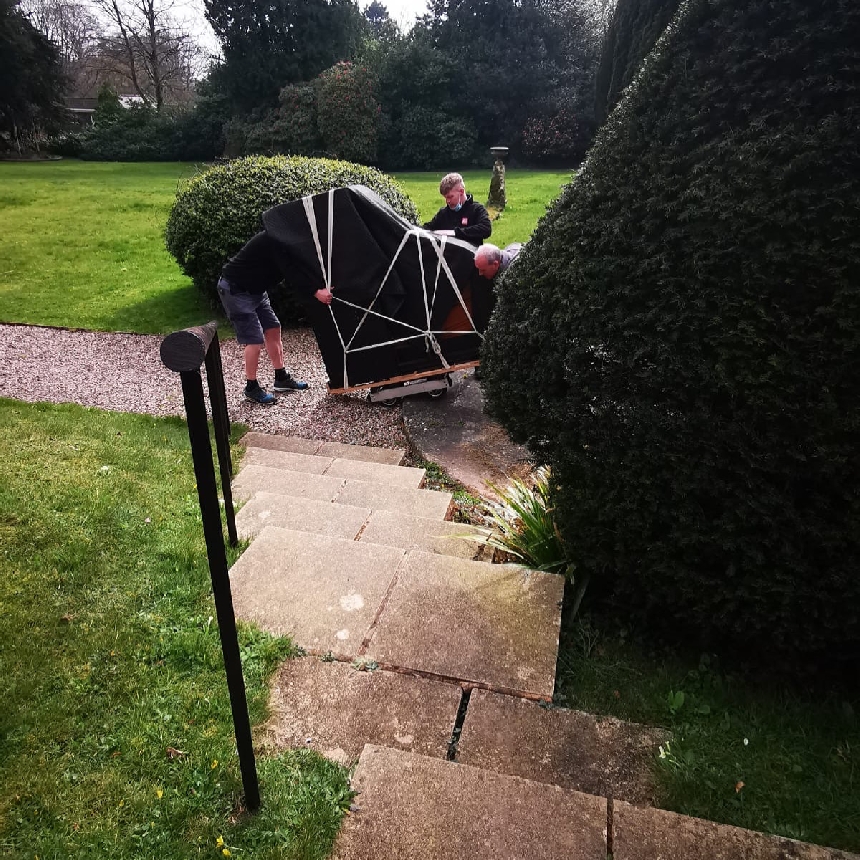 We use custom built low floored vans, heavy duty ramps, special trolly's, padded covers and more importantly decades of combined expertise and experience.
Assuming good parking and access at each property and the piano being on the ground floor with no more than 1-2 small steps to manoeuvre over then prices based on a local move would be in the region of
Standard upright piano - £85 - £145 inc VAT
Baby grand piano - £250 - £350 inc VAT
Grand Piano - £385 - £400 inc VAT
Please note if your access is not good then the costs will rise but please do be totally honest with your mover so they can accurately price the job and make sure they have the correct equipment and staffing on the job Also once the piano are being moved further afield prices will also rise.
Van Man Removals can help with piano moves locally to Exeter / Tiverton and Devon and also nationally - https://www.vanmanexeter.co.uk/piano-movers-exeter-devon/