Helping Exeter charity Ride On keep their wheels turning!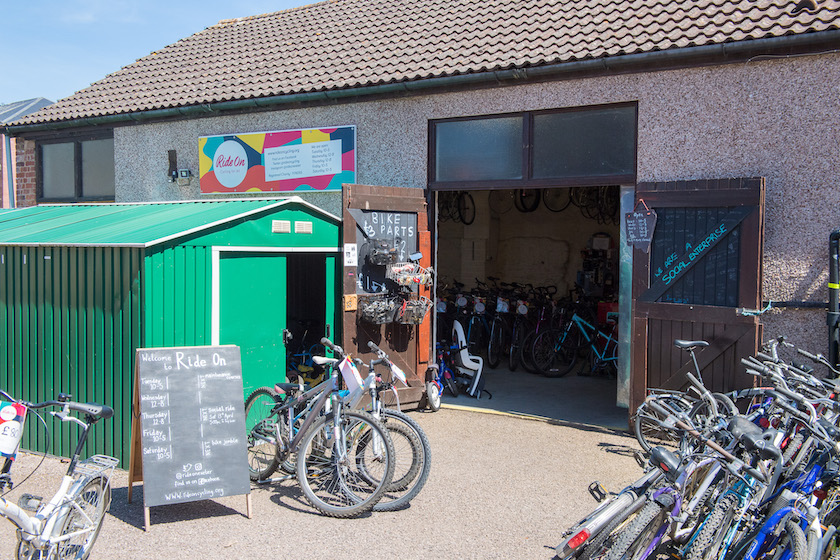 Van Man Removals and Storage are always pleased to support local charities.
This week we were pleased to collect more than 20 bikes which were being donated to Ride On - Cycling For All, in Exeter.
Will Page, Head of Charity at Ride On said: "Huge thanks to Mike and the team at Van Man Exeter. They are fantastic supporters of our charity, helping us out when we need to make a large collection of donated bikes by picking them up and bringing them to our workshop. It makes a huge difference to a small charity like ours, we really appreciate their support!"
This time we collected the bikes from two locations in East Devon and delivered them all to the Ride On HQ at Exeter Quayside, all for free.
Mike, who set up Van Man Removals and Storage, is a massive cycling fan so was particularly pleased to be able to help this local charity which aims to get more people riding with affordable and inclusive cycling options.
Ride On started off by taking donated bikes, have volunteers refurbish them and then sell them at an affordable price.
They now also offer free bikes through a referral scheme, workshops and training and their popular rickshaw rides for people who are unable to cycle themselves.
What a great Exeter charity and one we look forward to supporting again in future!