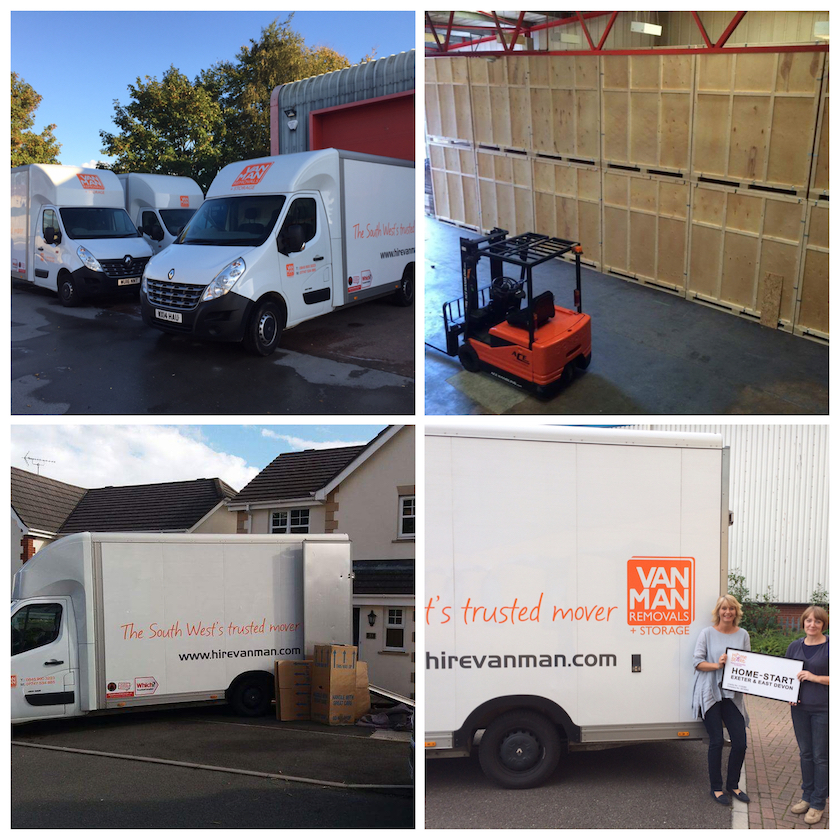 Charity Office Move -
Wow I am really bad at keeping up with this weekly blog! My only excuse for missing the last 11 weeks is that we have been incredibly busy – at least good news from my perspective!
The teams have been flat out and I am very pleased to say our storage facility has filled up in record time. Another order of top-quality crates from Trafalgar Cases arrived and were filled up in a matter of days. We even had to buy in a forklift truck 9 months earlier than expected.
With a few customers due out in the next few days I am pleased to say we have some availability again so do get in touch if we can help you with storage.
To keep up with demand we are pleased to welcome a new removal man, Laurent, to the team. He's an extremely experienced professional who is putting the youngsters to shame with his enthusiasm and constant running; his nickname has yet to be decided but "road runner" is the best bet so far!
Laurent's arrival takes us up to five full time removal staff meaning that finally I have to hang up my steel toe-capped boots and settle into my role as full time estimator. This also gives me a lot more time to concentrate on building the business. As I'm never one to rest, and with storage settling down now, the next challenge is on the horizon but more on that over the next few weeks!!
The team enjoyed an interesting day filming with Will from Foxwell Films a couple of weeks ago. I had the pleasure of a preview of the first cut of "Van Man the Movie" (as we are calling our brief promotional video) this weekend and will be excited to share it with you on our website in the next few days. It's a great insight into why we do what we do, and has been beautifully put together including stunning Devon scenery too.
It was also great recently to be in a position to help a local charity relocate, giving them our services for free. Homestart Exeter moved across the city to a shiny new office at Basepoint Exeter. It's a really nice feeling to give something back to the local community that supports our business so well. I'm also proud to say we have signed up again to help transport shoeboxes for Operation Christmas Child. This will be our fifth year helping this charity and I'm sure I'll tell you more about it in coming weeks.