Back to it…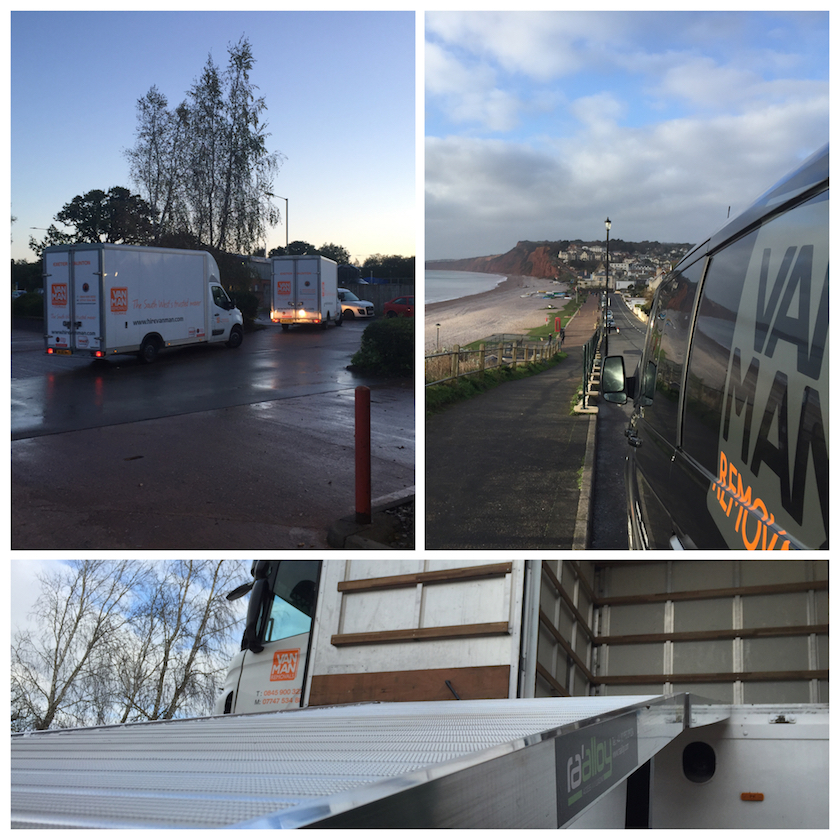 After Christmas and New Year things are back in full swing at Van Man Removals.
Most of my time has been on the road with a record number of house surveys for this time of year and it has been great getting out to all corners of beautiful Devon and visiting some stunning properties with incredible views.
I often have to remind myself that a client is having to leave their house and resist from all the compliments I could heap upon it!
The teams have all been busy working locally with a run on our packing services and the last two weekends being crammed.
The coming week sees the vans heading further afield with moves to Berkshire, London and Cornwall all mixed in with local house and office moves.
New custom built ramps arrived for our lorry this week from Ra'alloy and after those it is very close to being unleashed on jobs in the coming weeks!
Our new homepage is up and running thanks to the guys at Sound in Theory which highlights our company movie. We hope this, along with a fresh new look continues to makes it stand out from the crowd.
As ever we are working hard to deliver our unique style to the removals industry with some new and innovative plans in the pipeline!