Van Man Removals Blog: Our week 16th–22nd May
Week 6 started off with a nice internal office move in Exeter for a new client. This growing local company have had to move to a new office within the same building to keep up with demand for their services. Their new office is twice the size of their old one so they're clearly doing well.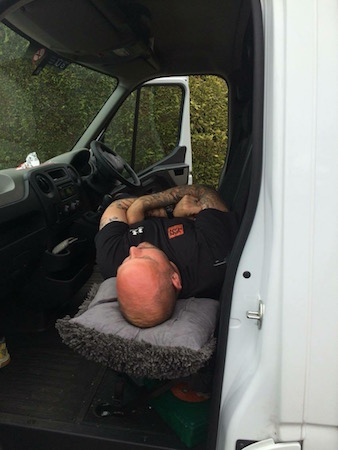 I finally got around to updating our FAQs pages this week. We try and offer some simple and useful information about moving house, especially tips on packing, so some new videos and photos have been added covering how to pack cutlery and books. They are now online at www.vanmanexeter.co.uk/faqs/
Other jobs this week included delivering a pool table from Devon to London, three piano moves, moves in and out of storage in Exeter and a nice pack and move to end the week in Tiverton. Unfortunately there was a delay with getting the keys for this job so the team had a 3-hour wait. Luckily they had a football and as pictured had a bit of down time!
I've been on lots and lots of house visits again this week all over the South West, from Blackborough to Zeal Monochorum via North Petherton in Somerset! Our new "house visit" online form is proving very popular and you can use this to request a house visit and specify the best time and date for your visit, take a look HERE.
It's another busy week ahead for the Van Man Removals team with moves to Kent and Southampton as well lots of local jobs too!